Welcome to Gorilla Safari Congo
Are you Expeditious About Gorilla Trekking Tour or Nyiragongo Hike on a Congo Tour? Ultimate Gorilla Expeditions is Re-known for Customizing Great Africa Gorilla Safaris to Explore the Mountain Gorillas & Lowland Gorillas in Congo Visiting Kahuzi Biega National Park.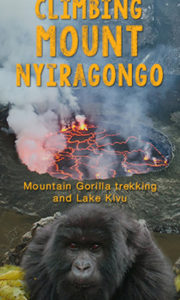 Whether you are taking your first steps into the realm of the outdoors Expedition in Africa, we believe you will find the quality of the experience offered on Congo Gorilla Safaris,and we invite you to contact us to discuss your next adventure in Africa.
Gorilla Trekking in Congo
Gorilla tracking in Congo is often described as "life changing" and with good reason due to the Opening up on Virunga  & Kahuzi Biega National Park for Congo Gorilla Adventures. Gorillas make their homes in and amongst the bamboo-covered slopes of the Virunga National Park in Northern Lake Kivu of Goma. Trek to see them and you'll be introduced by your expert trackers and guides to one of the fully-habituated 6 families of mountain gorillas and you can stay with them for an awe-inspiring hour, often crouching just a few feet away, whilst the gorillas go about their daily lives.
Recommended Gorilla Treks in Rwanda
Democratic Republic of Congo
DR Congo is an African Country located near Rwanda and Uganda, Africa's oldest National Park Virunga is the Home for the mountain gorillas, Kahuzi Biega National park is the home to the Eastern Lowland Gorillas. The Main tourists Attractions in Congo include Gorilla Trekking, Nyiragongo Hike, Wildlife Adventures and Boat Cruises on River Congo, OKapi During Game Drives.
Required by Tourists
Most Travelers that wish to come to Congo for Gorilla Trekking Must have a Valid Visa, Yellow Fever Vaccination.
Only Congo Single Visa  is always included on the Quotes that are offered by Ultimate Gorilla Expeditions that is a Sister Company to Active African Vacations Limited.
Why Choose Ultimate Gorilla Expeditions
Our expert team takes pride in their thoughtful approach to planning your African Gorilla Safari holiday. We find out what you think might make it extra special, then sprinkle in our own special little touches to help create your dream holiday, Tailor Make your Congo Safari, Gorilla Trek Rwanda or Uganda Tour with Us. Read More
Get the Reasons to Trust us
Flexible and hassle free
Passionate, honest experts
Discounted Prices and Value  for Money
Unparalleled support
Knowledgeable about Congo Tourists Visa Application.