Eastern Lowland Gorilla Safari tour & Lodging Guide to Kahuzi Biega National Park.
Kahuzi Biega National Park is about 30 km west of Bukavu. While driving from Bukavu to the airport, take a left at Miti, where there is a big fork in the road.  Keep going straight until you get to the visitor center. All visitors planning to explore the Eastern lowland gorillas will be required to secure the gorilla Permits that will be included by Congo gorilla safaris when offering the quotation for the congo tour . Although clients that have booked gorilla trekking should know that its different from Gorilla habituation tours to Kahuzi biega as the difference is in the time , and the cost of the permit.
Best time to visit Kahuzi Biega National Park
Eastern Lowland gorillas have three seasons although it can be done throughout the year once booked with the Congo gorilla safaris that is a reliable tour Company known in Kahuzi biega national park . During the dry season around June to September, they forage for fruits so the trek is a bit long. During April and May, they don't have to travel far to get their leaves, and during October and November, they eat bamboo shoots. Both of these locations are quite close to the Visitor Center of the park, so the treks are usually about an hour, though can go up to two or more.
Congo Gorilla Safari Lodges & Gorilla Trekking Tour.
Eastern lowland  safari tours take you on a voyage through legends and the intrepid explorers of the past. Democratic republic of congo, the largest country in Central Africa, offers possibly the primate wild adventure, in a spectacular world by visiting the primates like the eastern lowland gorillas, Golden Monkey and chimpanzee.
Legendary names such as Mount Kahuzi, Mount Biega  and Lwiro Chimpanzee Sanctuary  evoke ancient memory and instill awe. Kahuzi Biega National Park is working to conserve one of the highest concentrations of African wildlife on the planet where millions of animals roam an eternal grassland.
Find Congo Safari Lodges and camps in Kahuzi Biega National Park that has the nearest town being Bukavu town and its should be noted that there is no accommodation located at the Park . Choose accommodation from luxury lodges  and hotels in Bukavu for an primate congo safari holiday.
Congo Gorilla safaris brings to you a collection of Congo Safari Lodges offer superb accommodation in Bukavu  including the Kahuzi Biega National Park that can be booked when planning for gorilla trekking & Habituation Safari through .
Orchids Safari lodge- Luxury Lodge
Orchid Safari Lodge is set up in natural surroundings of Lake Kivu allow us to welcome you in an exceptional environment. This hotel in the elegant and tastefully decorated, offers a mix of contemporary and traditional African style. Our bar "lounge" will offer a wide selection of specialty beers, a nice wine list and champagne, and a small restaurant at all hours card.
At Orchids Safari Club, the backdrop of breathtaking vistas and magnificent sunsets seen from this lodge in Congo, brings you face to face with lake kivu as the hotel is located on the edges of the lake , Swimming and relaxation over facing the waters of Lake Kivu will be an added advantage of the true a African Safari tour with Congo gorilla safaris ( Primate Safari Experiences).
The highly qualified professional lodge attendants and best chief in the region will make your stay at Orchids Safari lodge the best among all the lodges with Bukavu . 
This hotel caters for people staying in 22 rooms that start from US$90, but the view is free. The hotel is open all year round with a restaurant that has various menus to cater for guests who gather to eat in the dining room.
Use the Orchids Safari Club as a starting point for a safari that will lead you to gorilla trekking , visiting a tea plantation or hiking through the dense rain forest of Kahuzi-Biega. These Congo safaris are usually undertaken to search for lowland gorillas where visitors can pet them for one hour.
Coco lodge- Mid range Lodge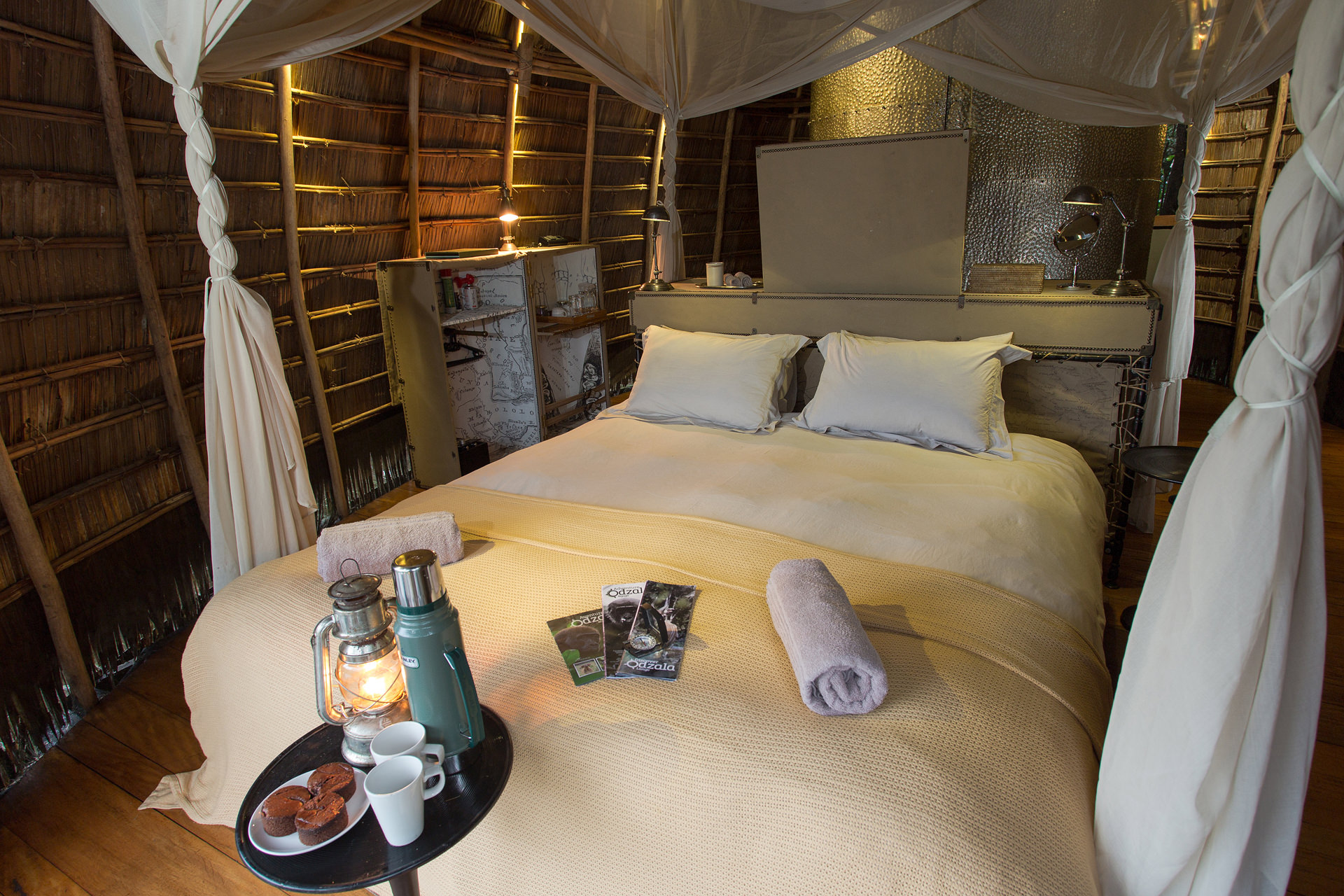 The Coco Lodge is an inn in the heart of Africa, located in the city of Bukavu in eastern Democratic Republic of Congo, a city with exceptional charm, this hostel attracts a national and international clientele. With private and secure parking, qualified and friendly staff will be at your disposal. Events of all kinds are organized in a friendly and warm, we invite you to discover this place of adventure that will not fail to hang on to Africa.
Among the mid-range lodges and hotels in Bukavu is the coco lodge that is well known by most travelers,  This safari lodge is designed in the true african setting that will reward you with true experience in the african country of Congo while on a gorilla trekking tour . Planning to explore Eastern lowland gorillas after the relaxed night spent in Coco lodge. Coco Lodge has 8 mid range  rooms with double, beds, decorated, according to the theme of Africa. All are equipped with bathrooms or showers, toilets and televisions. The wireless internet network is available everywhere indoors, on the terrace and in the restaurant.
Travelers that are planning a group tour to congo should take a note that Coco lodge doesn't have twine Rooms so it only has Double bed and single Beds, Travelers of the same Sex are not allowed to stay in the same Room .
Begonias Hotel ( 4 Star Hotel)
Hotel Begonias is an excellent place to stay in Bukavu, according to the travelers reviews that have been booked at hotel begonias it has been recommended mostly for clients planning for Congo Gorilla trekking and it has all the requirements of 4 Star hotel including the Swimming and gym.
Eat & Drink
Guests can quench their thirst at lounge bar with a favorite drink.
Internet
Wireless internet is available in the entire hotel for free.
Guest Parking
Public parking is possible on site for free.
Number of rooms:   26.
Mount Kahuzi
Exodus Hotel