Congo Safaris, Congo Safari Tours -Gorilla Trekking Tour.
Congo Safari tour, Congo Safari Holiday ? When people think of primate safari in Africa, a Congo safari is the one that comes to mind that will include exploring the wilderness of Virunga National Park for a gorilla watching experience. A gorilla trekking safari is a true wildlife adventure in democratic republic of congo to virunga & kahuzi Biega National park. Congo safari tour offers an opportunity to come into close contact with the largest of all primates and rarest subspecies of gorillas – the mountain gorilla & lowland gorilla. Visitors embarking on a gorilla trek can expect to journey through mud, jungles and bamboo forests to seek out gorilla families. Spending time with these critically endangered creatures is one of the world's most unique activities. The rarity of the gorillas along with the effort required to get to them makes for an unforgettable experience
Congo gorilla safaris is known for crafting & tailoring safaris to congo for all independent travelers on private guided adventure or escorted tours.
Enjoy Customized gorilla trekking tours to Congo to watch the mountain gorillas & Eastern lowland gorillas, Nyiragongo volcano hike, Wildlife parks like okapi game reserve for group or private individual tours like 3 Days Lowland gorilla tour .
Book a discounted safari to congo  at the most competitive price with ultimate gorilla expeditions the leading safari company in offering gorilla tour.
Popular Congo Safaris: Gorilla Trekking & Wildlife Safaris
3 Day Lowland gorilla tour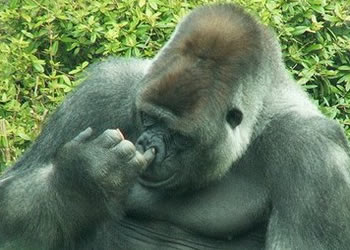 Book 3 days eastern Lowland gorilla tour to kahuzi biega national park in congo for gorilla trekking to visit the southern Lake kivu. Find the primate adventure.
2 Days Mountain Gorilla Tour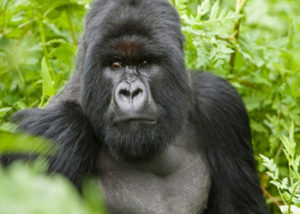 2 Days gorilla tour congo will reward you with gorilla watching experience during the gorilla trekking time in virunga national park. Book 2 Day gorilla safari.
3 Days  Mountain Gorilla  Safari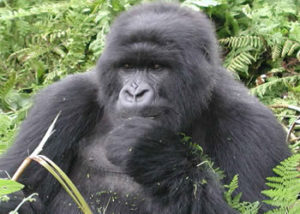 Plan for 3 Days Mountain gorilla trek in Congo's oldest national park. Find the ultimate gorlla safari with congo gorilla safaris for the best adventure.
4 Days  Gorilla & Nyiragongo Hike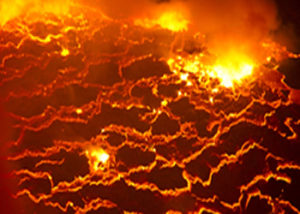 4 Days mountain gorilla & mount nyiragongo volcano hike to virunga national park will encompass gorilla trekking in Congo.
5 Days Gorillas & Nyiragongo Hike.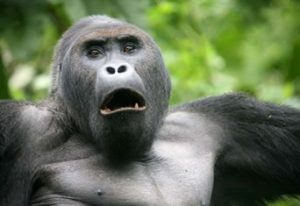 5 Days Eastern lowland gorillas & nyiragongo hike tour will reward you visiting Kahuzi biega for gorilla trekking and Climbing Nyiragongo.Book congo tour.
7 Days Congo Gorilla Tour
7 Days Mountain gorilla & lowland gorilla tour to congo to enjoy  gorilla trekking,Nyiragongo climbing and chimpanzee trekking. Book congo gorilla tour.
Things to do on Congo Safari tour
Among the top ranking safari activities to be enjoyed by travelers visiting the Wilderness of Congo for safari tour is the visit to the mountain gorillas, Climbing Nyiragongo Volcano  in the famous Virunga National Park , Eastern Lowland gorilla trekking , Golden monkey , Climbing mount Kahuzi , Lwiro Chimpanzee Visit in Kahuzi Biega National Park all located in Eastern Congo. Dont miss to enjoy Wildlife tour in Upembe national park and lulimbi virunga for the big five watching experience while on a congo Safari tour that includes gorilla trekking , & Wildlife Safari adventure.
Places to Visit
There are a number of safari places to be visited when planning a congo safari tour.
Kahuzi Biega national park
Virunga National park
Upemba national park
Odzala national park
Expertise in tailoring Congo Safari tours
Congo gorilla safaris has 6 years experience in offering gorilla tours & wildlife safaris in East African and central African countries. Book the gorilla Tour with our team of experts. The company  owns several Safari jeeps that are exclusively available for self-drive and guided congo tours
Dont miss the chance to enjoy eastern lowland gorilla trekking in Kahuzi biega National Park ! Select the promotional package 3 Days Gorilla Tour from USD 1620 !