Uganda Safaris-Epic Gorilla Trekking & Wildlife Tour.
A Uganda safari is an adventure quite unlike any other expedition in Africa as its customized to be different from what other Safari companies offer.  Awe-inspiring Uganda wilderness Safari, spectacular landscapes, magnificent  wildlife (both big and small), sound owners in the bush.
The wide range of Uganda Safari destinations provides vast scope for all kinds of wonderful wildlife adventures and Uganda wilderness experiences like Mountain gorilla trekking in Bwindi or Mgahinga National Park.  From the vast Kidepo valley Plains to the  jungle forests of Bwindi for Gorilla trekking on either self drive safari or guided tours. There is more than enough variety to last a lifetime of exploring. We relish the best of all these areas, and look forward to sharing them with you on your Uganda safari holiday!
Planning a Private guided Safari to Uganda for an Extra ordinary Journey?Congo Gorilla Safaris offers Ultimate Safaris to Uganda including Gorilla Trekking, Wildlife Adventures, Cultural Experiences.Our focus is on authentic small-group African safaris in remote areas that offer exceptional wildlife encounters.
Popular Gorilla tour & Wildlife Safaris in Uganda
2 Day Gorilla Trek Bwindi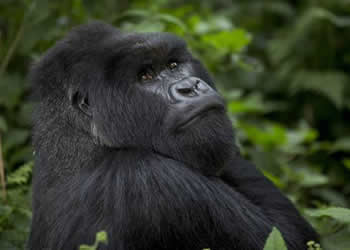 Plan and Book 2 Days Bwindi gorilla tour to enjoy gorilla trekking & viewing the pearl of african hills in south western Uganda at competitive rate .
3 Days Gorilla Tour Uganda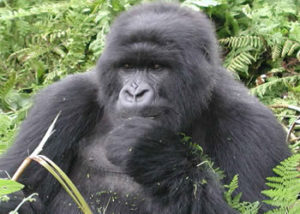 Book 3 Days Gorilla trekking Bwindi to encounter the mountain gorillas in bwindi that can Start from kigali or kampala for extra ordinary gorilla journeys in bwindi.
4 Day Uganda Gorilla Tour
Book 4 Days Uganda safari to enjoy chimpanzee tracking & Gorilla tour in Bwindi at the most competitive price from Congo gorilla safaris.
5 Days  Gorilla & wildlife Tour.
Book 5 Days Uganda wildlife & gorilla safari tour to enjoy game drives and gorilla trekking in Bwindi. Get the best view of tree climbing lions on a Uganda wildlife safari.
6 Days Kidepo   wildlife Tour
Book 6 Days Murchison falls & Kidepo Wildlife tour to enjoy the view of the big five while on an adventure Safari  in Uganda.
7 Days Gorilla Tour Uganda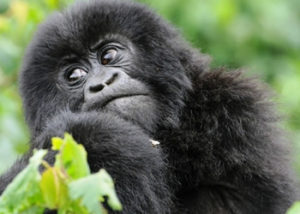 Book 7 Days Uganda gorilla safari to enjoy gorilla trekking & boat cruise on lake bunyonyi with chimps trek in Kibale. Find the unique gorilla tour with congo gorilla safaris.
Uganda Safari Jeeps for Congo gorilla Safaris
As a Safari company that offers Wildlife, Cultural Tours & Gorilla adventures  in Uganda, we use many different types of  Safari jeeps, from small 4x4 Toyota Rav4 to 4x4 Land cruiser safari jeeps custom-designed for wildlife game viewing in Queen elizabeth, Semuliki national park, Murchison falls, Kidepo Valley National park & Lake mburo Wildlife trip.
The one consistent element is that our vehicles are always the best available, providing the safest and most comfortable ride with the best access for wildlife viewing & ensuring a more comfortable and more personalized nature experience.
 Air Travel Department for Consultation
Most Tour operators require travelers to book their own airfare, offering little guidance about the complicated flight websites. Since we know that "going it alone" can result in the kind of travel stories one would rather forget, we have a full-service air travel department for consultation & Booking about different airlines available 24/7. This is part of our commitment to your peace of mind during a Uganda Safari.
What to Budget for a safari in Uganda?
Affordability is in the mind of the beholder and the value of desired experiences is a personal matter. Because Uganda is such a diverse and varied destination, there is no easy answer. Camping is cheaper than staying in a luxury safari lodge, except when you are heading into remote areas - and then transport logistics costs come into play. If you are pressed for time, and wish to cover just the highlights, a light air charter is the answer. A bit pricey perhaps, but then you are getting what you want.
Congo gorilla safaris operate on a scheduled departure basis at a fixed cost, while fly-in safaris or tailor-made safaris are planned specifically to meet your own personal budget and needs.