Congo Gorilla Safaris - Affordable Gorilla Trekking Tours in DR Congo
Interested in going on a gorilla trekking safari in the Democratic Republic of Congo? Go on a gorilla safari in congo and explore the treasures of this less known country. Visit the mountain gorillas in the Virunga National Park, hike to the top of the active Nyiragongo Mountains or meet the gigantic lowland gorillas in Kahuzi Biega National Park along side other primate safari destinations . You can also extent your gorilla tour to Rwanda and Uganda with us.
Congo gorilla safaris is an independent tours & adventure safari operator offering premier gorilla trekking tours in Africa. Our tours are conducted in our own vehicles based in Goma & Bukavu. We offer tailor made gorilla tours to different countries in Africa at the most discounted prices. Our focus is on good service, client satisfaction and value for money.
We strive to ensure that all our guests get the personal attention they deserve when on Congo Safari Trip with experienced tour guide of Primate Safari Experiences.

Special Offer for Congo Safari tour is 10 Days Gorilla Habituation in Congo
Most Popular Gorilla Tours in Congo
Congo Gorilla Safaris is a specialist in organizing gorilla trekking safaris to Democratic republic of Congo. Our expeditions take you for the very best trips to see mountain gorillas, Eastern Lowland Gorillas, Nyiragongo Hike. We also offer tailor-made Cultural tours and wildlife safaris in Africa.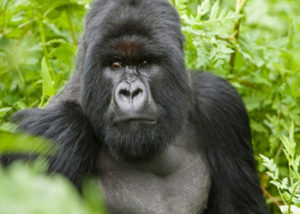 Explore 2 Days Congo gorilla trekking tour to see the mountain gorillas in the great Virunga National Park for true gorilla watching experience booked with Congo Gorilla Safaris.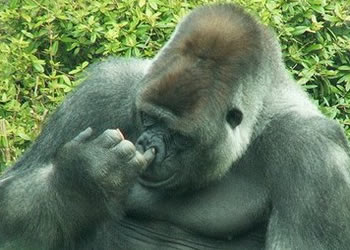 Book 3 Days Congo Safari to see the Eastern Lowlands in Kahuzi Biega. Go gorilla trekking in the wilderness of Kahuzi Biega National Park & viewing the Lake Kivu with overnight stay in Bukavu.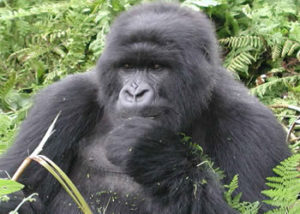 Visit the mountain gorillas in the Virunga National Park? Book 3 Days mountain gorilla trek in Congo's oldest national park. Book this trip at the most discounted gorilla permit.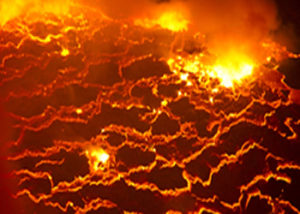 4 Days mountain gorilla & mount nyiragongo volcano hike to virunga national park will encompass gorilla trekking in Congo.
5 Days Congo gorilla trek & nyiragongo hike tour to track the Gorillas & Climb Mt. Nyiragongo Volcano in Congo.
7 Days Mountain gorilla & lowland gorilla tour to congo to enjoy  gorilla trekking,Nyiragongo climbing and Chimpanzee trekking.
Plan an exploratory Congo safari tour to visit the mountain gorillas in virunga, climbing nyiragongo & the okapi Wildlife Reserve on the 8 Days gorilla trekking & Okapi wildlife safari .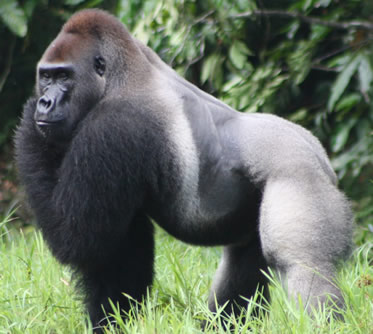 Plan 9 Days congo gorilla safari to enjoy western lowland gorilla trekking in odzala national park for memorable congo safari tour combined with birding in the wilderness of congo.
Book 10 Days Congo gorilla safari to enjoy the visit to the Mountain gorillas, Eastern Lowland gorillas & Climbing Nyiragongo Volcano with the destination experts of Congo Gorilla Safaris.
Popular Gorilla Tours in Rwanda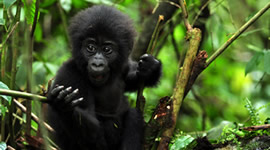 Book 1 Day gorilla tour Rwanda to go gorilla trekking at discounted price in Volcanoes national park with experienced tour guide, Enjoy short gorilla safari to Rwanda.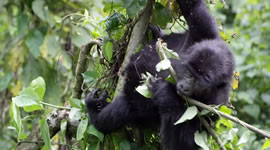 Visit Rwanda gorillas on 2 Day gorilla trekking safari in volcanoes national park with kigali city tour to visit genocide memorials,gorilla watching.
Book 3 Days Rwanda gorilla safari with double gorilla trek & golden monkey in volcanoes national park. Enjoy gorilla tour Rwanda to go gorilla trekking.