Congo Gorilla Safaris
Planning for a Gorilla Safari to Congo? Enjoy guided gorilla trekking tours at unbeatable prices in DR Congo & Rwanda with Ultimate Gorilla Expeditions. Are you looking to a great expedition in Africa, Enjoy the discounted Gorilla tours to Congo from Mid October to Mid December by Using the promotional gorilla permit (USD 200) to Virunga National park? Congo gorilla safaris can be tailored to make an extra ordinary gorilla trek in Africa either visiting the lowland gorillas in kahuzi biega national park or mountain gorilla trek & nyiragongo hike in virunga park with extension to multi country adventures
Gorilla Trekking in Congo
Gorilla trekking tours in Congo is often described as "life changing" and with good reason due to the Opening up on Virunga  & Kahuzi Biega National Park which are ranked as the best destinations for gorilla trekking adventure in Africa
Most Popular Gorilla Tours in Congo
2 Days Mountain Gorilla Tour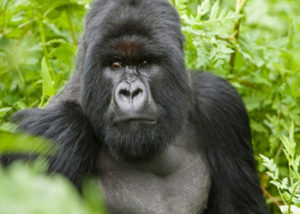 2 Days gorilla tour congo will reward you with gorilla watching experience during the gorilla trekking time in virunga national park. Book 2 Day gorilla safari.
3 Day Lowland gorilla tour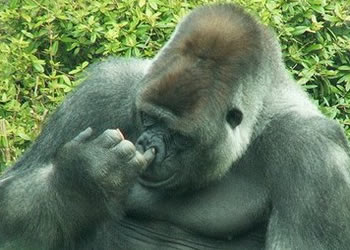 Book 3 days eastern Lowland gorilla tour to kahuzi biega national park in congo for gorilla trekking to visit the southern Lake kivu. Find the primate adventure.
3 Days  Mountain Gorilla  Safari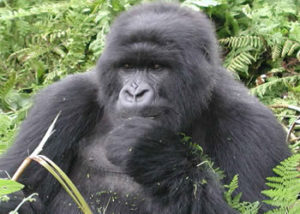 Plan for 3 Days Mountain gorilla trek in Congo's oldest national park. Find the ultimate gorlla safari with congo gorilla safaris for the best adventure.
4 Days  Gorilla & Nyiragongo Hike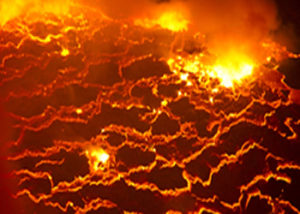 4 Days mountain gorilla & mount nyiragongo volcano hike to virunga national park will encompass gorilla trekking in Congo.
5 Days Gorillas & Nyiragongo Hike.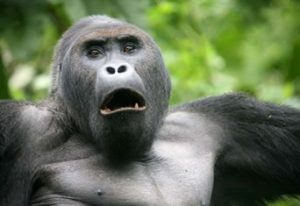 5 Days Eastern lowland gorillas & nyiragongo hike tour will reward you visiting Kahuzi biega for gorilla trekking and Climbing Nyiragongo.Book congo tour.
7 Days Congo Gorilla Tour
7 Days Mountain gorilla & lowland gorilla tour to congo to enjoy  gorilla trekking,Nyiragongo climbing and chimpanzee trekking. Book congo gorilla tour.
Popular Gorilla Tours in Rwanda
1 Day Gorilla Trek Rwanda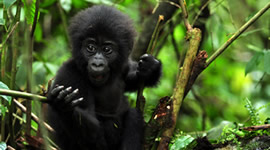 Book 1 Day gorilla tour Rwanda to go gorilla trekking at discounted price in Volcanoes national park with experienced tour guide, Enjoy short gorilla safari to Rwanda.
2 Day Rwanda Gorilla Tour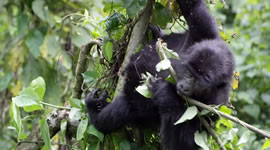 Visit Rwanda gorillas on 2 Day gorilla trekking safari in volcanoes national park with kigali city tour to visit genocide memorials,gorilla watching.
3 Days Rwanda Gorilla Safari
Book 3 Days Rwanda gorilla safari with double gorilla trek & golden monkey in volcanoes national park. Enjoy gorilla tour Rwanda to go gorilla trekking.
Ultimate Gorilla Expeditions Limited : The congo Based safari company that offers Epic African Gorilla & wildlife tours in the region ( Rwanda, Uganda, Kenya, Tanzania & Congo) for Now 6 Years. Book Customized gorilla tour to enjoy gorilla trekking in Africa on epic Journey.
Facts to about Epic african Tours with Congo gorilla safaris
- All our safari consultants travel frequently and this enables us to provide first-hand reviews in designing your customized safari.
- As we do not own the safari camps or lodges, we are making unbiased recommendations on what is best for you to create an African Adventure!
- Creating tailor made vacation experiences with a focus on independent travelers and small groups offering top notch guides.Dont miss the nyiragongo volcano hike with Congo gorilla safaris.