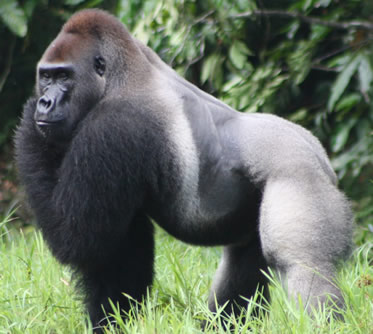 Odzala National Park – Congo gorilla Trekking Safari
We present you the most updated info about Odzala National Park Congo , featuring most authentic travel info like gorilla trekking in Odzala , Best time to visit odzala , Gorilla families in Odzala , safari lodges in Odzala National Park, Reliable congo safari companies and Wildlife spotting in Odzala .
Odzala National Park – Facts about the Park .
Go Gorilla trekking to Watch the most endangered western lowland gorilla in the forests of legendary Odzala-Kokoua National Park, one of Africa's oldest national parks after the Virunga National Park which is also a home for the Mountain gorillas & other primate & Climbing Nyiragongo Volcano.
Odzala-Kokoua National Park also known as  Odzala National Park located in the Republic of the Congo. Odzala National Park was the first Protected National park in 1935 in the republic of congo  and its known for western lowland gorilla trekking adventures tailored by Congo's reliable safari company that has expertise in Odzala Gorilla Safaris . The park was first protected in 1935.
Odzala-Kokoua National Park, or simply Odzala as it is often referred to, was officially proclaimed in 1935, making it one of the oldest national parks in Africa. The 13,546km2 of land, now protected by African Parks, is part of the TRIDOM Transfrontier Park which extends from the Congo into Gabon and the Central African Republic. Within this are some of the last chunks of contiguous rain forest ecosystems that are large enough to support viable populations of the Congo's larger mammals.
Odzala is part of the vast Congo Basin that spans six countries and contains about a quarter of the world's rainforest – it's certainly no exaggeration to regard it as vital for maintaining the health of the whole planet's atmosphere. The centre of this area rates among the least disturbed or developed parts of Africa.